Simply Providing: Tax Preparation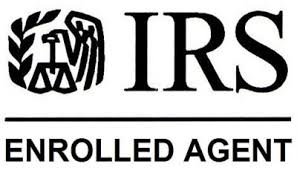 According to the IRS, "An enrolled agent is a person who has earned the privilege of representing taxpayers before the Internal Revenue Service by either passing a three-part comprehensive IRS test covering individual and business tax returns, or through experience as a former IRS employee. Enrolled agent status is the highest credential the IRS awards. Individuals who obtain this elite status must adhere to ethical standards and complete 72 hours of continuing education courses every three years.
Enrolled agents, like attorneys and certified public accountants (CPAs), have unlimited practice rights. This means they are unrestricted as to which taxpayers they can represent, what types of tax matters they can handle, and which IRS offices they can represent clients before."
As Enrolled Agents and professional tax practitioners we at Providence, LLC feel that we have a distinct advantage and unique knowledge base to assist others with many aspects of tax preparation and filing.

Also, we are an Authorized IRS E-File Provider.  Offering E-File services not only allows us to serve our clients better by filing a more accurate and secure tax return but to also receive communications and tax return confirmations more quickly. Also, by offering E-Filing services, our clients are likely to have their potential refunds processed much faster!
Additionally, we at Providence, LLC have the experience, competence, and diligence necessary to complete the tax preparation and filing process in an accurate and professional manner.  With over Seventy-Five years of combined experience we are well prepared and ready to assist our clients throughout the entire process.