We know it can be difficult to keep up with constantly changing tax rules and regulations.  We know the ever shifting tax environment can be frustrating and costly for individuals and families.  We know the time and effort it takes to stay up to date with changing tax obligations.  We also know we can help!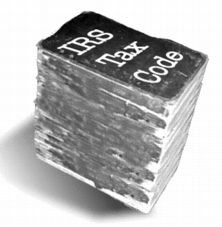 With over 73,000 pages, the United States Tax Code can be very difficult and complex.  However, we at TaxTech: Powered by Providence, LLC are well positioned and well prepared to assist in helping families and individuals with their tax preparation questions and needs.  As Enrolled Agents and professional tax practitioners, we have the knowledge, experience, and diligence necessary to complete the tax preparation process competently, quickly, and cost-effective.
TaxTech: Powered by Providence, LLC has have over 75 years combined experience and a long history of providing top quality service to our clients.  We have experience in a wide variety of tax matters that include but are not limited to the following:
Earned Income Tax Credit (EITC)
Tax Preparation and Planning for Seniors
Child and Dependent Care
Education Credit and Deduction
Charitable Contributions
Retirement Arrangements
Also, there are many other ways in which we can help serve and meet our client's tax needs!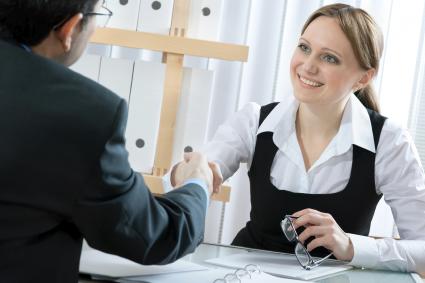 Typically, we offer our services in two distinct styles.  However, we are happy to customize our services to meet your needs:
Interview Style Tax Preparation:  This service allows our clients to schedule an appointment with one of our tax professionals to ask the questions our clients want, and get the answers our clients need.  Our professionals will help organize, review, and prepare the tax return while the client is present and help identify areas that may need special attention.
Click Here to Download Our Tax Organizer.
Drop-Off Style Tax Preparation:  This service is popular for individuals and families whose tax situation is either fairly consistent or may not have time or need for a sit down interview.  Either way, our clients can just stop in and drop off their information, our professionals will prepare the return and notify you when the return is ready for you to sign.
Click Here to Download Our Tax Organizer.
Additionally, TaxTech: Powered by Providence, LLC offers the following services that our clients may find useful:
Client Portal Access:  Our Client Portal makes it easy to access, manage, and securely share all your files and documents, anytime and from anywhere. You can quickly and easily share documents with us and we can just as quickly and easily share documents with you. You can access the client portal securely from any Web browser or Internet-enabled mobile device.
Representation before the IRS:  Many of our team members are Enrolled to Practice Before the Internal Revenue Service.  This means we can help represent clients whenever the need may arise.  If you need us to walk with you through a confusing or sticky tax situation; we can help you.
Planning and Outlook Services:  Individuals and Families can have a change in their tax situation at any moment.  A job change, a marriage, a new born baby, a loved one's passing, or a retirement are just a few events that might need to be reviewed before tax season arrives.  Our team members are available to help clients plan and make any adjustments that may be necessary.