Core Values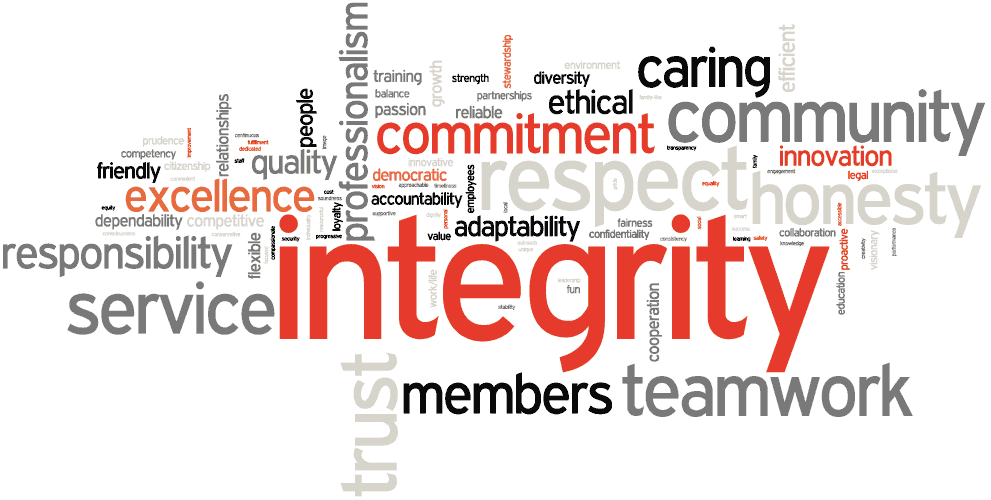 Even though we are not the first firm to publish a set of core values, we at Providence, LLC feel that it is very important to make public our firm's core values.  We hope that these core values provide our team members, customers, clients, partners, and community a better understanding of who we are and how we make decisions and serve others.  We believe that a well-defined and strong set of core values is of the utmost importance, not only for our team members but for all those we serve.  Additionally, we desire that our core values be the metric by which our firm is measured and the guardrails that guide our decisions.  We strive to use these values to achieve our vision, accomplish our mission, and to, "simply provide" for all those we serve.
Be Blessed,
Jason A. Stuart
Lead Servant and Managing Member
Providence, LLC Core Values
Servant Leadership
While speaking on the subject of leadership, author and Pastor Andy Stanley has been quoted as saying, "Leadership is a Stewardship, it is temporary and you are accountable."
As a firm, we will be well served to be mindful of this quotation on a regular basis.  Ownership and management should always be aware of the importance of our team members.  We as leaders will, to our best ability, assist team members in becoming successful both personally and professionally.  By extension, our management, ownership, and team members will be better positioned to serve our clients and community more effectively.  We will do so by adhering to the following principles of servant leadership:
Listening                                                              Empathy
Healing                                                                Awareness
Persuasion                                                           Conceptualization
Foresight                                                             Stewardship
Commitment to Growth of People                         Building Community
2.  Integrity
It should go without saying; however, it never hurts to repeat it:
We will strive to be honest, fair, upstanding, and empathetic.
We will operate with Integrity!
Remember the Kitchen Table
Communication is a key to success and in our experience, good food and conversation have been shared around many a kitchen table.  That is why we say we need to, "remember the kitchen table."  The phrase may seem strange but the point is that we must remember to communicate clearly and often, just like friends gathered around the table for dinner.
Stewardship
Definition:  The careful and responsible management of something entrusted to one's care.
Considering the business areas in which we serve, there may not be a better definition for us to abide by.  We should always strive to be good stewards for our team members, clients, and community.
Relevance
Not only is it important to be diligent in our efforts to maintain our knowledge base considering the business environment in which we operate, but we also feel it is important to share growth with others as best we can.  We will attempt to do so through many methods.  We will attempt to share with our clients and our community through effective use of social media, leveraging technological updates, improving performance and productivity methods and any other improvements that may assist us to better serve in a more relevant manner.
Maintain the Heart of a Teacher
The business areas in which we serve are often confusing, intimidating, and rapidly changing.  Therefore, we must demonstrate patience and take the time to answer our clients' questions as accurately as possible.  It is important to understand their situation as best we can so that we may instruct or advise them in the most effective way.  We will also attempt to instruct and advise our clients with the attitude and spirit of a kind hearted teacher.
 Providence as a Pillar
Providence, LLC ownership and management believe that it is important to be an active and valuable participate in our community.  Therefore, we will strive to assist in our community in as many ways as possible.  We will attempt to provide our team members with opportunities and avenues in which to serve in an effort to become a pillar in our community.